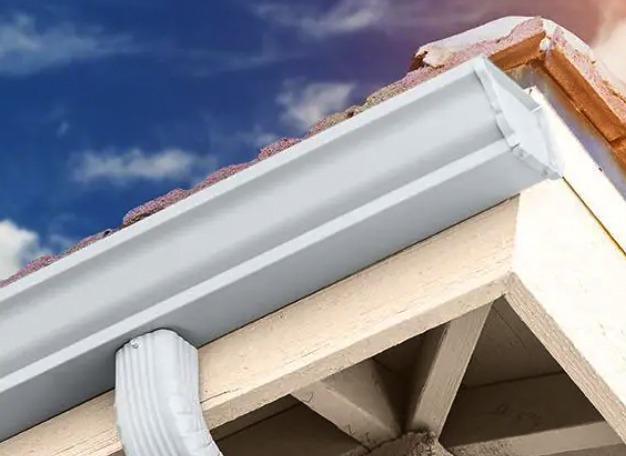 Gutter Contractor in Alpine, NJ
Alpine Gutter Contractor – Here at Garden State Garage and Siding we love hearing from our friends & customers in Alpine. Garden State Garage and Siding has serviced this location with gutters as the local gutter installer for a long time & have many satisfied customers in the area…
Gutter Installer

Although your gutters are your primary protection against flooding and expensive home fixes. A properly designed and installed group of gutters will point water from your roof as well as your home. Because leaky, clogged and harmed gutters are one of the leading causes of expensive home repairs.
Garden State Garage and Siding is experienced being the local Alpine gutter installer in every types of gutter installations and welcomes the possibility to quote the next gutter task. Additionally we have the personnel, equipment and experience to provide you with an effective fitting and resilient gutter system. We are your local gutter company.
We also carry a complete type of gutter features and rainwater gutter guards that assist in maintaining your gutters clog free.
Why are gutters important? – Alpine Gutter Contractor / Gutter Installer
Rain gutters are more important than you might realize. Though they can add a nice decorative element to your home, their primary purpose is to prevent mold, mildew, and other water damage. Alpine gutter contractor is here to help install gutters to keep your home in place by directing rainwater away from your siding and foundation. Gutters will help preserve your home.
If you are in the market for a new gutters in Alpine, NJ, call Garden State Garage and Siding. We are your trusted, quality Alpine, NJ gutter company! Above all we will be happy to provide you with a free estimate as your gutter installer. Certainly, please call us at (201) 895-7842 or fill out our free estimate contact form one of our gutter specialists will contact you to schedule a visit and explain the process.
Garden State Garage and Siding is here for you! Contact us today for more information! Follow Us On Instagram!