Residential Roofing Installation Specialists
Have you had your roof inspected recently? Do you have curling shingles or missing shingles? Do you have an active roof leak? Call today for a free, no-obligation roof inspection.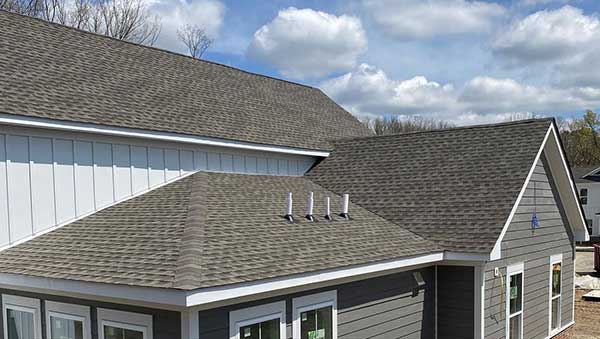 Our residential roofing specialist will inspect and assess your roof and will then sit down and discuss the various options we can offer you. Let Garden State Garage and Siding help you solve your roofing needs on time and on budget.
About Our Residential Roofing Services
Garden State Garage and Siding is a full-service roofing contractor that serves Bergen County and surrounding communities. We offer a comprehensive suite of roofing services to cover all your roofing needs. Our professional roofing services for homeowners include, but are not limited to:
FREE roof inspections
Roof restoration
Roof installation
Roof leak
Roof flashing
If your roof has been damaged by a storm and qualifies for an insurance claim, we are the local contractor to turn to for expert assistance.
Trust Our Certified Roofing Team
Our company can give you peace of mind when you hire us to install a new roof, because we are certified in the residential roofing products we recommend. We are Owens Corning Preferred Contractors, as well as credentialed CertainTeed installers.
To achieve these certifications, we passed the manufacturer's strict requirements for excellence in roofing installation and customer service.
Contact Us for a Free Roof Inspection & Estimate!
If your roof is leaking or you know it's time for a roof inspection, Garden State Garage and Siding would love the opportunity to win your business. Contact us, your local roof experts, for a free estimate at (201) 739-8700 or send us a message to start the process