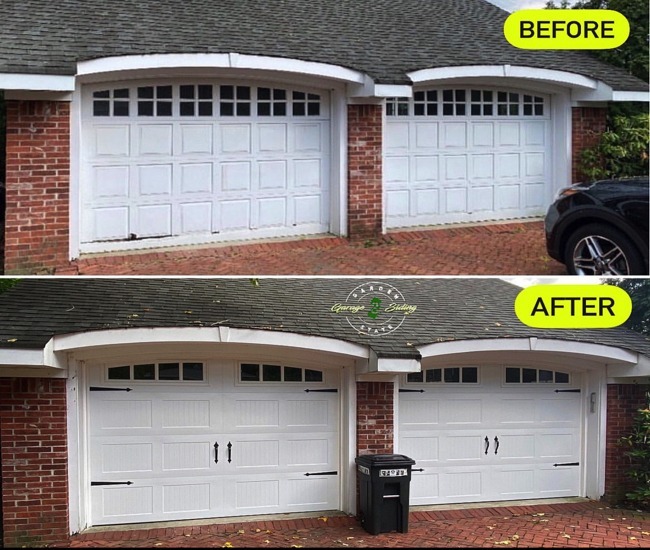 Garage Door Contractor in Elmwood Park, NJ
Elmwood Park Garage Door – We love hearing from our friends & customers in the area. This is a location we've serviced as a Garage Door Company for a long time & have many satisfied customers in the area with regards to garage door replacement.
New Garage Door Installation / Replacement
There are many different types of garage doors you can choose for your home. Maybe you want a rustic wooden carriage house door or a sleek overhead aluminum door. Whatever your priorities, our team at Garden State Garage and Siding are your perfect choice for a garage door contractor to help you find the right match for you and your home. We sell overhead doors, front entry doors. We also sell garage door part. You can get all your garage door needs taken care of in one place. Our location is close to your area. Also, we have a wide selection of our garage doors, so you can preview our products in person.
Garage Door Company
Installation
Call us once you've settled on the right garage door for your home or business' needs. Above all, our expert garage door services in Elmwood Park, NJ will make sure it's up and running smoothly and safely in no time at all. Therefore, we strongly advise against undertaking a garage door installation on your own. This is because of the immense weight of garage doors and the dangers of improper installation. Additionally you should rely on our skilled professionals to install your new garage door. Let us handle and take of all of the necessary safety precautions. We will ensure your garage door will function and last for many years to come.
We offer a workmanship warranty on all of our installations in addition to a factory warranty on the products being installed.
If you are in the market for a new garage door call Garden State Garage and Siding: your trusted, quality Elmwood Park, NJ garage door contractor! Above all, we will be happy to provide you with a free estimate. Please call us at (201) 739-8700 or fill out our free estimate contact form one of our garage door specialists will contact you to schedule a visit and explain the process. We have multiple options to suit your home needs.
Elmwood Park Garage Door
Above all, our 100s of five star reviews speak for themselves. Schedule an appointment with one of our experienced sales representatives in our show room location to view samples and go over all possible options for your home.
Therefore, Call Us Anytime to ask questions. Certainly, Visit our site! Schedule an appointment or give you many references of ours so that you can closer see our work!
Lastly, Contact us today for more information! Follow Us On Instagram!
Table of Contents