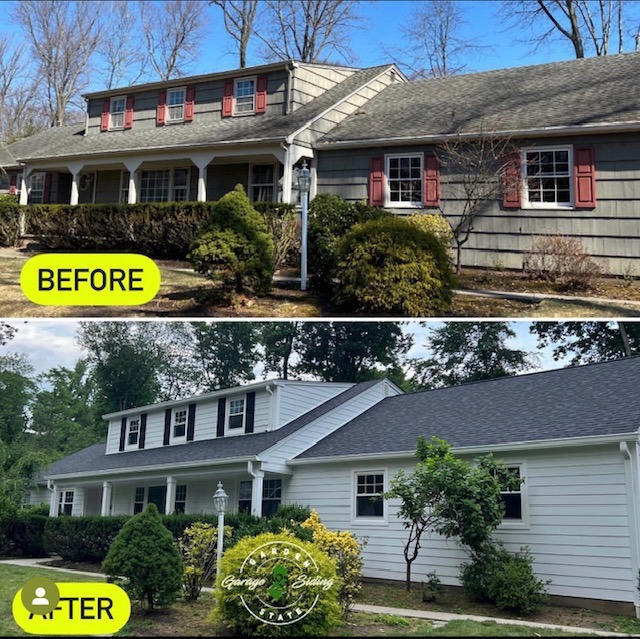 Full-Service Roofing in Bergen County, Passaic County and Surrounding Areas.
Roofing is one of our specialties here at Garden State Garage and Siding. Above all we are licensed, insured and experienced in a variety of roofing types. Our highly skilled roofing team serves both residential and commercial customers. Certainly, we aim to be your one-stop shop for all of your roofing needs, from small roof repairs and maintenance visits to roof inspections and complete roof replacements. Accordingly, as your trusted roofing contractor, you can rely on us for outstanding workmanship and customer service. By all means, contact us today to get started with a free inspection and estimate!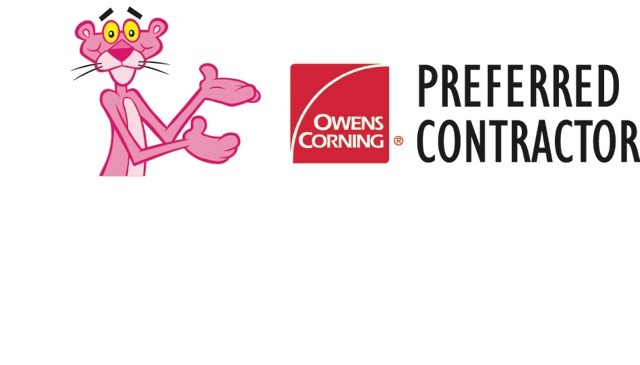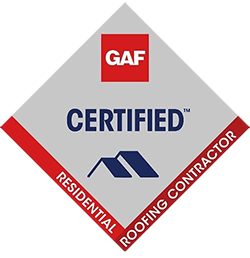 Our Roofing Services – Roofing Contractor
Residential Roofing
As can be seen the roof on your home is an integral part of your security and safety, and we take the responsibility of providing your roofing services very seriously. As an expert residential roofing contractor, Garden State Garage and Siding provides top-notch roofing repairs, installations, inspections and more for homeowners throughout the area.

Commercial Roofing – Roofing Contractor
Does your business need a local partner in roofing? We are the commercial roofing contractor to trust with all of your commercial roofing needs. Altogether, from maintenance to full installations, we will handle it all, including 24-hour emergency repair services as needed.
Roof Replacements – Roofing Contractor
Full roof replacements are one of our most popular services at Garden State Garage and Siding. Concurrently, we will start by inspecting the roof to determine if it needs replacement or just a repair.
Our Roofing Certifications
Garden State Garage and Siding is proud to be an Owens Corning Certified installer, as well as a credentialed CertainTeed and GAF Certified installers. We continue to meet these manufacturers' strict requirements for the privilege of providing factory-authorized roof installations for our customers.
Contact Us for a Free Roof Inspection & Estimate!
As shown above, Garden State Garage and Siding is honored to provide you with a free inspection and estimate for roofing services. To schedule an appointment, please get in touch with us at your convenience. Call us at (201) 739-8700 or send us a message to start the process.
Contact us today for more information! Follow Us On Instagram!