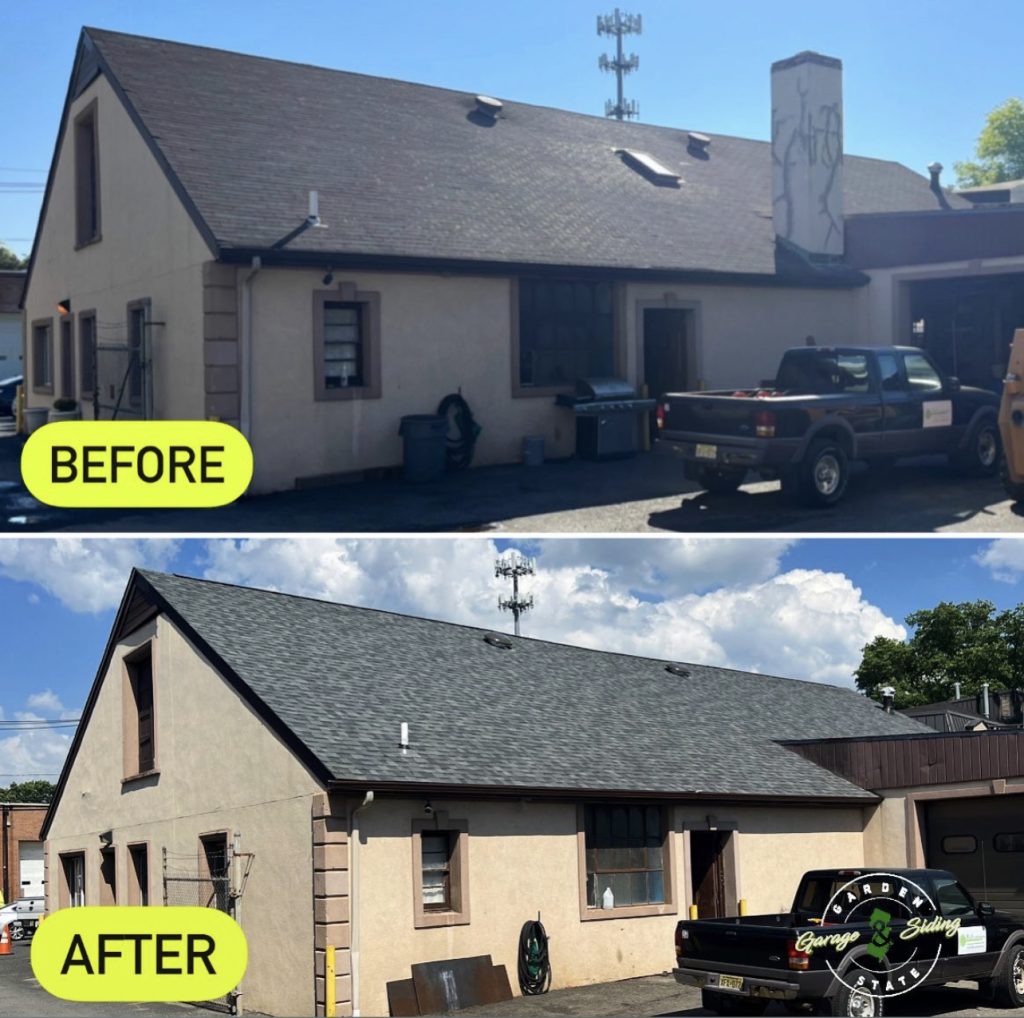 Commercial Roofing Maintenance – Roofers Near Me
When your commercial building requires roofing services, it's important to hire an experienced contractor who will do the job right the first time. Our commercial roofing specialists are available to deliver highly skilled roof installation, replacement and maintenance services to cover your business' roofing needs. – Roofers Near Me
Garden State Garage and Siding takes great pride in delivering outstanding service for our commercial customers.
About Our Commercial Roofing Services – Roofers Near Me
Garden State Garage and Siding specializes in both flat roofing and sloped roofing options for commercial buildings. We are a full-service contractor, providing a complete menu of roofing services to meet your every need. Our professional roofing services for commercial properties include, but are not limited to:
FREE roof inspections
Roof
Roof installation
Roof coatings
Roof maintenance
Sign Up for Preventative Roofing Maintenance – Roofers Near Me
Altogether, we are available to visit your commercial property on a routine basis to ensure your roof is always in great condition. As can be seen, our preventative roofing maintenance services allow you to catch small roofing problems early and avoid more catastrophic damages. Contact us today for more information.
24/7 Emergency Roof Leak Service Available
Above all we make sure to have a qualified commercial roofing technician on call at all times. We know that roofing emergencies happen, and when you need us fast, we will be there.
Besides, what qualifies as an emergency? Typically, if your roof has a hole in it or is already leaking, and a storm is coming your way, you have a roof emergency. You want that roof secured with a tarp or permanent before the storm can wreak havoc on your building.
Contact Us for a Free Roof Inspection & Estimate!
Garden State Garage and Siding is here for all your commercial roofing needs in the Bergen County, Passaic County and surrounding areaa. Call us at (201) 739-8700 or send us an online message to request a free estimate.
Contact us today for more information! Follow Us On Instagram!