High-Quality Gutter Installation & Services
We are your local gutter company to call on for professional and affordable gutter and gutter installation in the Bergen County area. Whether it's your house, commercial or industrial building, Garden State Garage and Siding can service your gutters. Contact us today for a free estimate or for emergency gutter.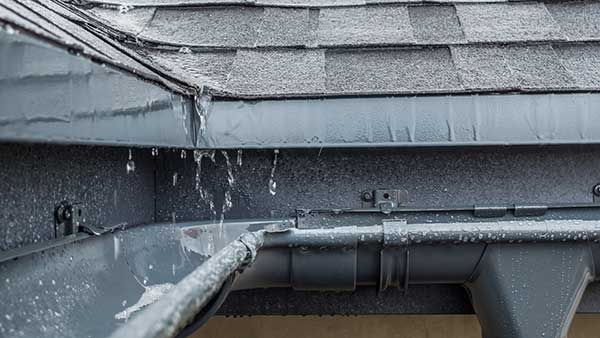 Types of Gutters We Offer
We offer decorative scuppers and gutters in a variety of colors and sizes ranging from 4-6 inches. We are experienced in all types of rain gutters, including:
Seamless gutters
Copper gutters
Aluminum gutters
Vinyl gutters
And more
Our custom gutters are all made of high-quality materials. We choose the top brands to ensure our customers receive nothing less than the best when it comes to guttering systems.
Bergen County's Local Gutter Experts
When you need to hire a contractor for gutter services, it's important to choose an experienced company that understands how to properly handle gutters and downspouts. Garden State Garage and Siding is a trusted gutter contractor providing expert gutter services to homeowners and commercial property owners throughout the county and beyond. Our comprehensive gutter services include, but are not limited to:
Gutter
Gutter replacement
Gutter installation
Gutter guard installation
Seamless gutters
Copper gutters
Aluminum gutters
Keep Your Gutters Clean with Gutter Guards
Our company provides high-quality gutter guards to prevent debris from clogging up your gutters. With gutter guards attached to the top of your gutters, twigs, leaves and other debris won't enter your gutter system, while the water can still flow freely. Contact us today for more information about our gutter guards.
Contact Us Anytime for a Free Estimate!
Garden State Garage and Siding is ready to discuss your gutter installation or needs and provide you with professional solutions. Call us at (201) 739-8700 or send us a message to receive a free estimate.