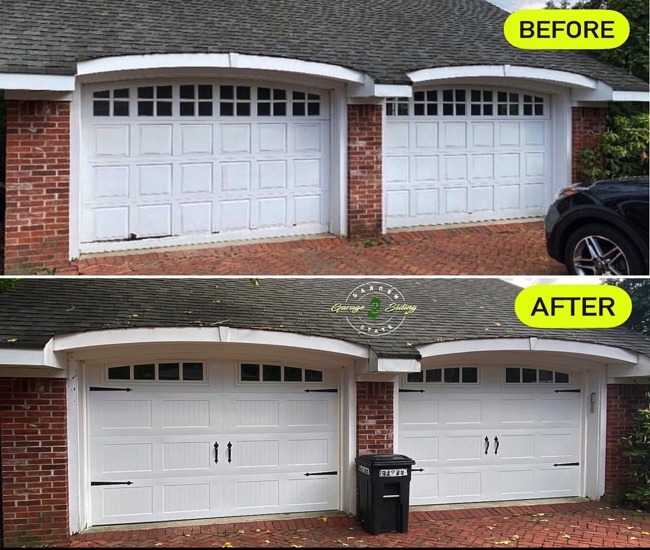 Garage Door Contractor in Midland Park, NJ
Midland Park Garage Door – We love hearing from our friends & customers in the area. This is a location we've serviced as a Garage Door Company for a long time & have many satisfied customers in the area with regards to garage door replacement.
New Garage Door Installation / Replacement
There are many different types of garage doors you can choose for your home. Maybe you want a rustic wooden carriage house door or a sleek overhead aluminum door. Whatever your priorities, our team at Garden State Garage and Siding are your perfect choice for a garage door contractor to help you find the right match for you and your home. We sell overhead doors, front entry doors. We also sell garage door part. You can get all your garage door needs taken care of in one place. Our location is close to your area. Also, we have a wide selection of our garage doors, so you can preview our products in person.
Garage Door Installer
Installation – Garage Door Replacement
Call us once you've settled on the right garage door for your home or business' needs. Above all, our expert garage door services in Midland Park, NJ will make sure it's up and running smoothly and safely in no time at all. Therefore, we strongly advise against undertaking a garage door installation on your own. This is because of the immense weight of garage doors and the dangers of improper installation. Additionally you should rely on our skilled professionals to install your new garage door. We are your garage door company.
Let us handle and take of all of the necessary safety precautions. We will ensure your garage door will function and last for many years to come.
We offer a workmanship warranty on all of our installations in addition to a factory warranty on the products being installed.
Garage Door Replacement
Albeit, if you are in the market for a new garage door in Midland Park, NJ, call Garden State Garage and Siding: your trusted, quality Midland Park, NJ garage door contractor! Above all, we will be happy to provide you with a free estimate. Please call us at (201) 739-8700 or fill out our free estimate contact form one of our garage door specialists will contact you to schedule a visit and explain the process. We have multiple options to suit your home needs. – Garage door companies near me
More Protection And Security
In many cases, garages are attached directly to the home and we all store valuables in our garages that we'd like to keep protected from theft. Replacement garage doors by Garage Door Specialists are designed for a precision fit, keeping the outside, out. Keep your garage secure by replacing older doors with newer ones designed to prevent criminals from gaining access. A sturdy, insulated replacement garage door offers better protection and improved home security. – Garage door installation near me
Lastly, According to Remodeling Magazine, replacing your garage door is the #1 home renovation for getting your money's return. In other words, garage door replacement has the best ROI of any other home improvement. If you're looking to sell your home or just fix it up for the long-run, installing anew garage door is the most cost-efficient way to add value to your home! – Garage doors near me
Certainly, Your old garage doors have been through their share of winters and probably look like it too. Replacing your overhead doors improves your home's appearance. Better appearance, security and insulation all contribute to a higher home value. If you're thinking of selling your home, replacement garage door panels are a cost-effective way to add value to your home. – Garage Door Contractor
Superior Insulation
Today's garage doors are engineered to keep your garage cooler in the summer and warmer in the winter. Replacing older doors with upgraded models allows you to enjoy your garage comfortably and save you money on your energy bill.
Albeit, Modern doors are equipped with a range of safety features to protect you, your family and your guests from accidental injury. Replacement doors may also help you save on insurance.
Certainly, many older garage doors require repairs and fresh paint annually and in some cases, more often. Free up your time and eliminate this chore with doors built to withstand the elements.
Above all, Broken or damaged overhead doors can discourage garage use, preventing you from accessing valuable square footage. Replacing garage doors can lead to more — and better — use of your space.
Midland Park Garage Door
Above all, our 100s of five star reviews speak for themselves. Lastly, Schedule an appointment with one of our experienced sales representatives in our show room location to view samples and go over all possible options for your home.
Therefore, Call Us Anytime to ask questions. Certainly, Visit our site! Schedule an appointment or give you many references of ours so that you can closer see our work!
Contact Us!
Lastly, Contact us today for more information! Follow Us On Instagram!
Table of Contents