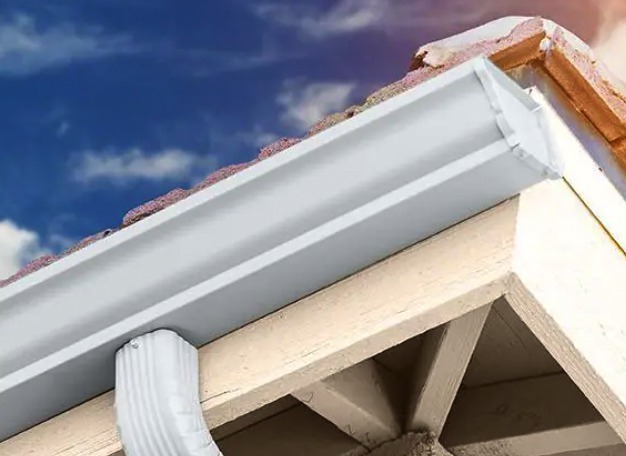 Gutter Contractor in Riverdale, NJ
Riverdale Gutter Contractor – Here at Garden State Garage and Siding we love hearing from our friends & customers. Garden State Garage and Siding has serviced this location with gutters and gutter replacement as the local gutter installer for a long time & have many satisfied customers in the area…
Let our 100s of five star reviews speak for themselves. We assign all of our clients a one on one experienced professional sales representative to help guide and bring every home owners dreams to reality! Call Us today to schedule an appointment in our local show room and start working with one of our experienced sales representatives on your home.
Installer – Gutter Replacement

Although your gutters are your primary protection against flooding and expensive home fixes. A properly designed and installed group of gutters will point water from your roof as well as your home. Because leaky, clogged and harmed gutters are one of the leading causes of expensive home repairs.
Garden State Garage and Siding is experienced being the gutter installer in every type of installation and welcomes the possibility to quote the next gutter task. Additionally we have the personnel, equipment and experience to provide you with an effective fitting and resilient gutter system. We are your local gutter company that is available to solve all of your needs.
We also carry a complete type of gutter features and rainwater gutter guards that assist in maintaining your gutters clog free.
Why are gutters important?
Riverdale Gutter Contractor – Gutter Near Riverdale
Rain gutters are more important than you might realize. Though they can add a nice decorative element to your home, their primary purpose is to prevent mold, mildew, and other water damage. We are here to help install gutters to keep your home in place by directing rainwater away from your siding and foundation. Gutters will help preserve your home.
If you are in the market for a new gutters call Garden State Garage and Siding. We are your trusted, quality gutter company! Above all we will be happy to provide you with a free estimate as your gutter installer. Certainly, please call us at (201) 739-8700 or fill out our free estimate contact form. One of our gutter specialists will contact you to schedule a visit and explain the process.
How Gutters Work
Fundamentally, gutters collect rainwater from your roof and channel it to the ground through a downspout. During rain, water rolls down from the slope of the roof to the gutters. As the water pools, it travels through the gutter system to the downspout. Downspouts carry water from the gutters to the base of the house. It is typically diverted to protect the basement and foundation from flooding and further water damage. There is a splash block at the base of the downspout to further divert the rainwater from the house.
Why They Are Important – Riverdale Gutter Contractor
Rain gutters are incredibly important because they protect your home from rain and water damage. Without a gutter system from your local gutter installer, rainwater would likely collect in your roof, causing rot, deterioration, or mold. This will weaken your shingles, soffit, and fascia. Naturally, gravity pulls the water down from your roof to your windows, siding, and foundation. Moisture in the windows causes condensation, which damages the sill and interior walls. Not to mention, mold and grime can develop. When pooling against your home's foundation, water causes erosion, weakens the integrity and structure, and causes basement flooding. Gutters protect against all of this.
However, gutters can weaken if not taken care of. Leaves and other debris easily block gutters from working properly. Once debris builds up, water will overflow and damage the siding of the home. Heavy storms and high winds can also misalign your gutter system. This can weaken your gutters and cause them to break entirely. – Gutter Replacement – Gutter Company
Certainly, Schedule an appointment with our professional sales specialist and come into our office. While at our office we can render a 3D picture of your home and show you what your new changes would look like before we bring them to reality for you! – Gutter Contractor
Contact Us
Gutter Installer
We are your local contractor that can show you all of our local samples and colors for gutter material. We can get any color of aluminum to custom make your home gutter system. Call Us Today and come to our show room to see for yourself. We have various different gutter styles, colors and shapes for you to view in person prior to committing to an installation.
Therefore, Garden State Garage and Siding is the gutter company that is here for you! Call Us Today to Schedule Your Free Estimate. We have late afternoon and weekend openings. We are available for all of our clients at any time! Contact us today for more information! Follow Us On Instagram!
Table of Contents