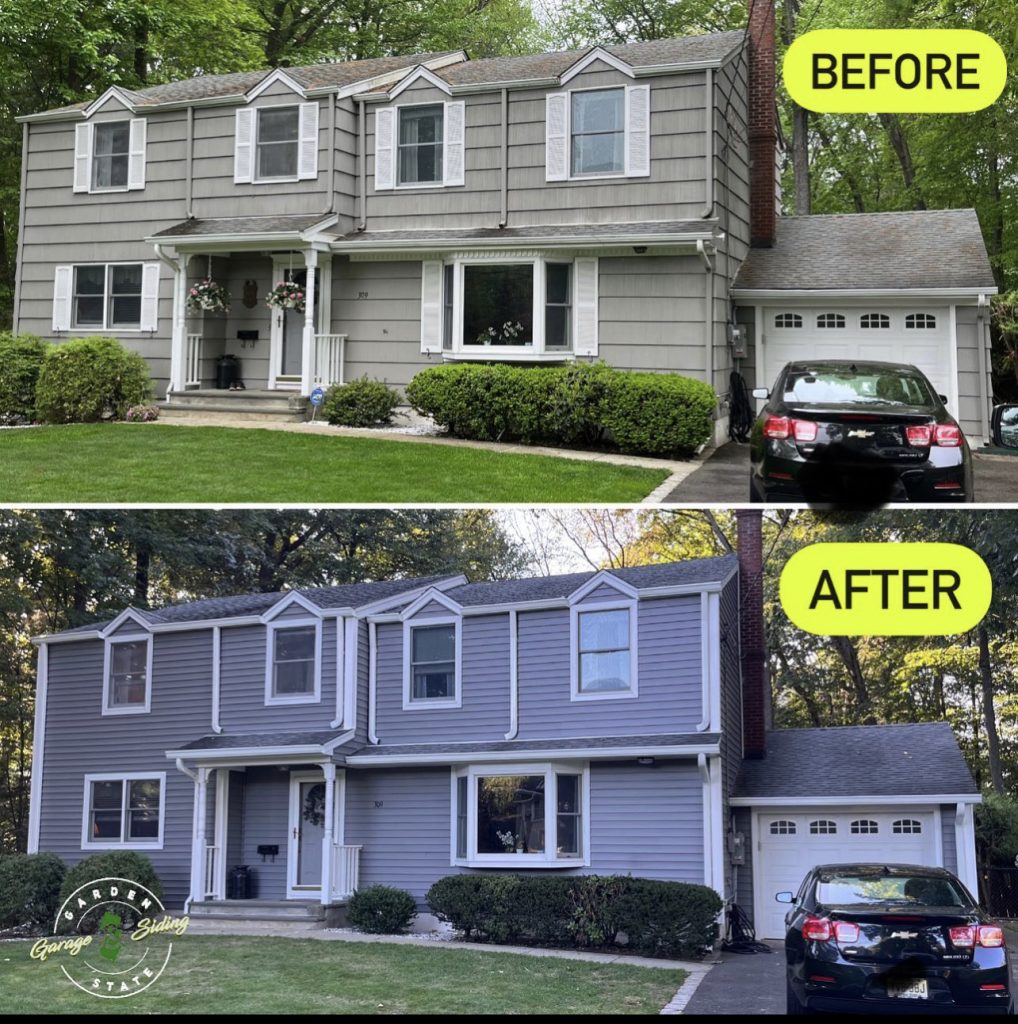 Siding Contractors Near me – What siding to get?
Siding Companies Near Me – Siding is what gets shown to your neighborhood and it gets often exposed to the elements. It may not be the simplest or neatest home improvement project to take on. It is often needed and necessary. With time, problems may occur with your exterior and you will need to schedule an appointment with a vinyl siding contractor for replacement from us, your local siding installer. We offer options that are low maintenance as your local siding company. Vinyl is always and excellent option as well as Fiber Cement Siding or James Hardie.
Proper maintenance and inspection is highly recommended by a contractor or company. But what exactly do you need to look for when maintaining your home? A siding contractor and roofing contractor from Garden State Garage and Siding will be there to help you figure that out. Vinyl is a material that requires little maintenance and is an affordable option. Call US, your vinyl siding contractor for an estimate.
Things To Keep In Mind – Best Siding Companies Near Me:

Siding Company Near Me – Vinyl Siding Contractors
Pests – One of the easier things to spot when checking your siding is pests and the damage they leave behind. Termites and powder post beetles might find their way into your wood siding and destroy the protection that it offers. To stop and prevent pests from ruining your exterior, it is best to use insecticides. Hot water running through a spray nozzle is also effective. It is also good to find the source of these pests. Check surrounding trees to see if they are housing these pests and endeavor to eradicate them without harming your trees or your exterior. Your siding installer can help you with protecting your home.
Maintenance and Installation by a local company or siding contractor– A problem also occurs when there is a lack of maintenance. Therefore, Regular inspections by a siding company or siding contractor are always in order. Make sure that your exterior is in top condition. If you are looking for low-maintenance options that still offer high quality, schedule an appointment with a contractor from Garden State Garage and Siding so you can see the benefits of fiber cement siding. Fiber Cement siding is always a great high end option. This type of material has little to no maintenance and is extremely durable. Garden State Garage and Siding is a company that also makes sure that only the best workmanship. We offer complete client satisfaction. Our company specializes in almost every type of siding, You can rest assured that your exteropr will be installed correctly.
Vinyl Siding Company – James Hardie:
Fiber Cement Siding
Local Siding Contractor – Siding Installer – Siding Replacement
Moisture – Moisture is not an easy factor to check as it may already be an existing problem that is happening gradually. For this, you may want to check if there is any warping or buckling on your siding. This is when the siding seems to be peeling off or bulging in areas. Moisture may also not start with the siding itself. Roof issues, particularly with moisture, can contribute significantly to the damage done to the siding. Having residential roofing repair or maintenance may be necessary to check underlying problems in your siding.
The Elements – Uncontrollable factors include the weather. With storms, snow, hail and even the sun's UV rays exposing your siding to different conditions, the weather will surely take a toll at some point. It is good to contact your local siding company or vinyl siding contractor to schedule an inspection for when your siding looks like it has weathered a few storms.
The way that your home looks can affect the whole neighborhood. It can even affect how you feel about your home. From time to time your siding may need to be repaired or completely replaced to give your home an upgraded feel.
Experts
We are your experts to call for professional Siding Installation, Siding Replacement, and Siding Repair New Jersey service. Our team of experts are experienced and qualified to work on all types of Materials including Vinyl Siding, Cedar Shake Siding, Wood Siding, Cedar Shake Impression Siding, Brick Siding, Stone Siding, and Cement Fiber Siding. We use only the Best Siding Materials on every job.
If you're looking for an affordable and low-maintenance way to enhance the exterior of your home, then vinyl siding is an excellent option to consider. Vinyl siding is designed to withstand harsh weather conditions, is resistant to pests, and requires minimal maintenance. It is also energy-efficient, helping to reduce your heating and cooling costs. With a wide variety of colors and styles available, you can choose a look that best suits your home's architecture and your personal taste. And with its recyclability and lower manufacturing energy requirements, vinyl siding is an environmentally friendly option. Overall, vinyl siding can enhance the curb appeal of your home while providing you with a durable, low-maintenance, and cost-effective solution for years to come.
Customer Experience –
When it comes to selecting a siding company, customers have a lot of choices. This makes it increasingly difficult for companies to set themselves apart from the competition. One thing that makes a great siding company is creating an exceptional customer experience. Here are some of the factors that go into this process:
The technical experience and expertise of the contractor
The quality of the siding materials used
The quality of the work completed
The punctuality of the crew
Communication with the customer
The ability to provide quality references before a job is completed
Their ideas or suggestions for other curb appeal projects
Pointing out these factors should help customers recognize the great siding companies early on in the process.
Google Reviews
A company can talk about how great they are until they are blue in the face. But when a paying customer shares their positive experience, that's called social proof, and it is extremely valuable. If a company has zero Google reviews, it could just mean that they don't have a very wide social presence. It could also mean that there's not many former customers willing to say good things about them.
If a company has 10 or more Google reviews, this can be a very good sign that they are leaving customers more satisfied with their work.
A Quality Local Contractor
Great siding companies know how to establish trust with their customer. One of the easiest ways to accomplish this is to have an established reputation within the local community. When a contractor has already worked on several homes within a community or subdivision, there's an established trust and the decision to do business becomes easier.
The companies that take the time to join the local chambers of commerce and establish a community presence will also stand out. In an age of fly by night siding companies, it makes it easier to spot quality when you see it.
Great Siding Companies Are Harder to Find
It may take a little work to find the great siding companies, but when you do, you'll be happy that you didn't settle. Making this decision right will go a long way in determining the end results of the job, and what you'll think of the experience down the road. If you're looking for an experienced siding company in the New Jersey area, contact us today!
From roofs to siding problems, Garden State Garage and Siding the siding company and siding contractor that is ready to help you. In this upcoming season, bring your home improvement projects to us. We are here for all of your vinyl siding needs as your local siding company. Therefore, you may call us at (201) 739-8700 or contact us to schedule your appointment. We offer our services to the residents of Bergen County, Passaic County and surrounding areas in NJ.
Contact us today for more information! Follow Us On Instagram!
Schedule an Estimate with us Today!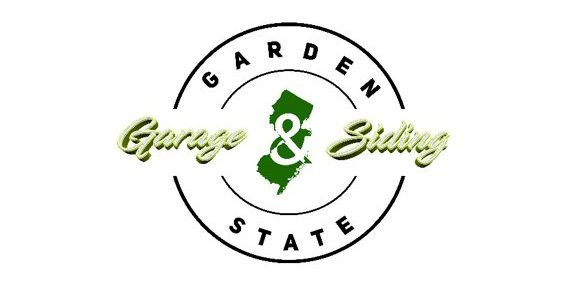 Table of Contents