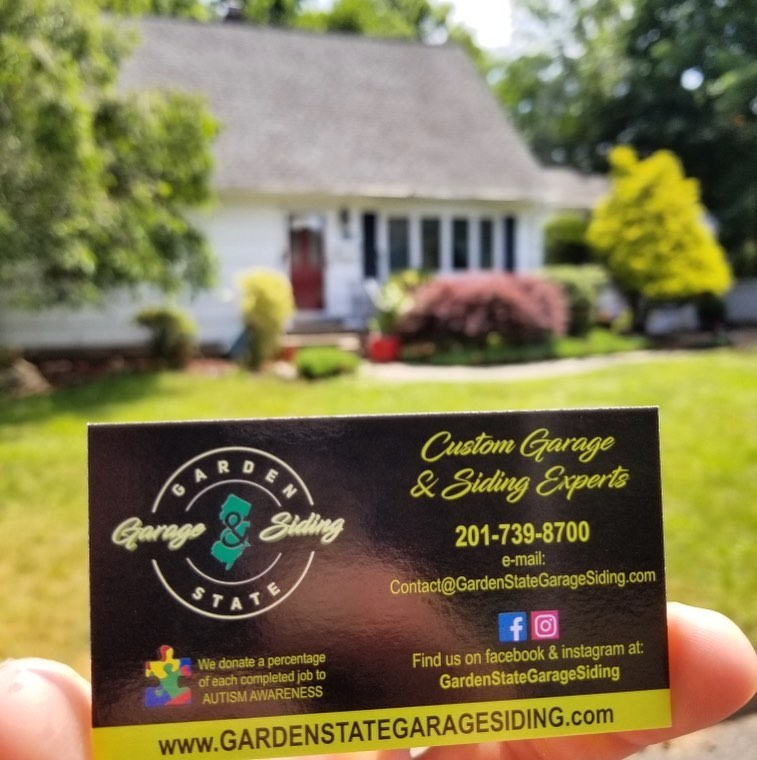 What Vinyl Siding Cost Can I expect?
Home siding is one of the most important aspects of any home when selecting your siding contractors or siding companies — both for its insulating properties and protection against the elements, as well as adding to a home's curb appeal. Vinyl is one of the most popular choices of siding material, and for a good reason. It is durable, relatively easy to install, offers various colors and style options, and is perhaps the most affordable siding material after metal siding. So how much does vinyl siding cost to install on your home? – Vinyl Siding Installers Near Me – Roofing and Siding Contractors Near Me
We have the ability to secure the hardest to obtain material in the quickest fashion so that we can bring your dream home to reality in a quick amount of time. We have very close relationships with the highest level suppliers in the area and due to our volume of work we are often treated as high priority contractors with our distributors.
According to HomeAdvisor, vinyl siding costs around $10,821 on average to install, with most homeowners reporting spending between $6,120 and $15,986 nationwide. There are a few factors to consider to gauge where you might fall within that range. Always consult with professional siding contractors.
Factors to Consider When Determining the Price of Vinyl Siding?
The price to install average siding in New Jersey will vary on a few factors. Factors such as the material, finish quality, labor price, square footage amount needed for your home. The number of windows and doors on your home, and other special preparations installation of siding with custom windows. Siding contractors should be able to guide you in the right direction. At Garden State Garage and Siding we are the siding contractors that can help you with the factors to consider when determining the price of your vinyl siding.
We can go over every single step of your work scope and describe every detail to the fullest extent so that you can understand everything that you are getting when you work with us. Garden State Garage and Siding are the vinyl siding installers that care. We specialize in roofing and siding – roofing and siding contractors near me
Vinyl Siding Costs in NJ Based on Square Feet – Siding Companies
One of the essential factors driving the cost of siding installation on your home is how much material in terms of square footage is needed to cover your home. Installing house siding costs $7.50 per square foot on average, with $3 per square foot on the low side and $12 per square foot on the higher end. For a 1,000 sq. ft., the average cost factoring in the price of material, supplies, equipment, and labor is about $7,500,
Types of Vinyl Siding – Vinyl Siding Installers Near Me
An advantage of vinyl siding is the different options that homeowners have to choose from. Therefore, this also means there are some differences in vinyl siding cost depending on the options selected. Above all, An ever-popular choice like vinyl shake siding costs $6.50 per square foot to install, typically between $3 and $10 per square foot for materials and labor costs. Meanwhile, heftier options comprised of more material — insulated vinyl siding — price $8 per square foot to install, or between $4 and $12 per square foot. Certainly, Your contractor should help you consider your options to help you choose something that fits your style preference and budget.
Labor Costs – Siding Companies Near Me
Roofing and Siding Contractors Near Me
The labor price to install siding is $3.70 per square foot, between $2.15 and $5.25 per square foot. Installing 1,200 square feet of material typically costs $4,440 in labor.
While vinyl siding is among the easiest materials to install. Albeit, It is recommended that experts install your home's siding to ensure it lasts for many years to come. Above all, Your contractor will have the expertise and equipment needed to safely and quickly give your home a new look . This is with minimal hassle. Certainly, they will also be able to alert the homeowner of any structural issues. They will need to be addressed before siding installation during their inspection. Issues such as detection of mold or insect infestations that can compromise your home.
Other siding that can be a lot more expensive is Fiber Cement Composite siding. Others are vinyl cedar impressions, cedar wood siding, and high end designer siding. Certainly, Some of these materials come with more extensive labor. This extensive labor also drives up the price of your siding project. Vinyl siding is definitely the most price effective solution to remodeling your home. Garden State Garage and Siding is amongst the top siding companies in Bergen County, Passaic County and the surrounding areas.
Siding Contractors
Lastly, For more on how much new vinyl siding is in NJ contact us Today. We can schedule your appointment with our highly trained sales representative. They will help price and guide you through this process along with answering all of your questions with regards to your siding changes and customize your home to your desire. You can bring us all of your idea, pictures and samples of how you want your home to look and we will do everything in our power to make your home come out exactly how you want it to with respect to every detail.
Siding Company Near Me – Siding Contractor Near Me – Siding Company
What is vinyl siding?

Siding is the protective material attached to the exterior side of a wall. Along with the roof, it forms the first line of defense against the elements, most importantly sun, rain/snow, heat and cold, thus creating a stable, more comfortable environment on the interior side. The siding material and style also can enhance or detract from the building's beauty. There is a wide and expanding variety of materials to side with, both natural and artificial, each with its own benefits and drawbacks. Masonry walls do not require vinyl siding. We are the contractors with a show room for you to visit.
Most siding consists of pieces of weather-resistant material that are smaller than the wall they cover, to allow for expansion and contraction of the materials due to moisture and temperature changes. There are many styles siding such as board and batten to a variety of clapboard. Lap siding gets installed horizontally across the wall. Additionally, This technique is to prevent water from entering the walls. Siding that does not consist of pieces joined would include stucco. However, because of the lack of joints, it eventually cracks and is susceptible to water damage. Rainscreen construction is to improve siding's ability to keep walls dry.
Contact Us Today
Rest assured that working with us is the way to go. We are fully insured, certified and all of our employees have many years of experience in the industry. Our sales representatives are unmatched when it comes to customer service and our installers have lengthy years of experience in top quality and detailed installation. Let us help you design your dream home. Schedule an appointment in our office and experience first hand what top quality customer service is like.
Let us design your home in a 3D rendering before you commit to any changes. Once you decide to move forward you will experience how seamless the whole experience is. This experience can be overwhelming if you are not in good hands. Home renovation if not done correctly can bring a lot of future issues to your home but if done correctly can add large resale and appraisal value to your beautiful dream home. Let us help you with as your "roofing and siding contractors near me".
Our goal is to be the "vinyl siding installers near me" for all of your needs. Come view our gallery of prior home before and afters. We can show you hundreds of amazing transformations that our previous clients asked us to do to their homes. Let us add your home to our gallery for our next future clients to admire and use as a prime example of a properly renovated exterior.
Sales Representatives
Our Sales representatives are help all of our clients achieve their dream home as easy as possible while making it our priority to keep budget in mind and stay cost effective. We offer many options to help you keep the project within budget. Home renovation can be a costly project and we take that into account when quoting out a project for our clients. With this in mind we always approach our clients with estimates that offer various options so that all of your needs can be met while not breaking the bank when it comes to your home remodeling.
Reviews
Certainly our 100s of five star reviews speak for themselves. Hundreds of our happy clients can be wrong! Call us today for your complimentary estimate so you can see why everyone is delighted to work with us. When you work with us we will assign a professional sales associate to your home. They will work with you one on one to bring your dream home to reality.
Therefore, Garden State Garage and Siding is here for you! Contact us today for more information! Follow Us On Instagram! Follow us today so you can see our day to day posts of our projects in real time. We post stories on a daily basis of in progress renovations. Be a part of our large following. Being a part of our followers you can see what we are capable of and so you can see the amazing work we deliver to our clients!
Table of Contents