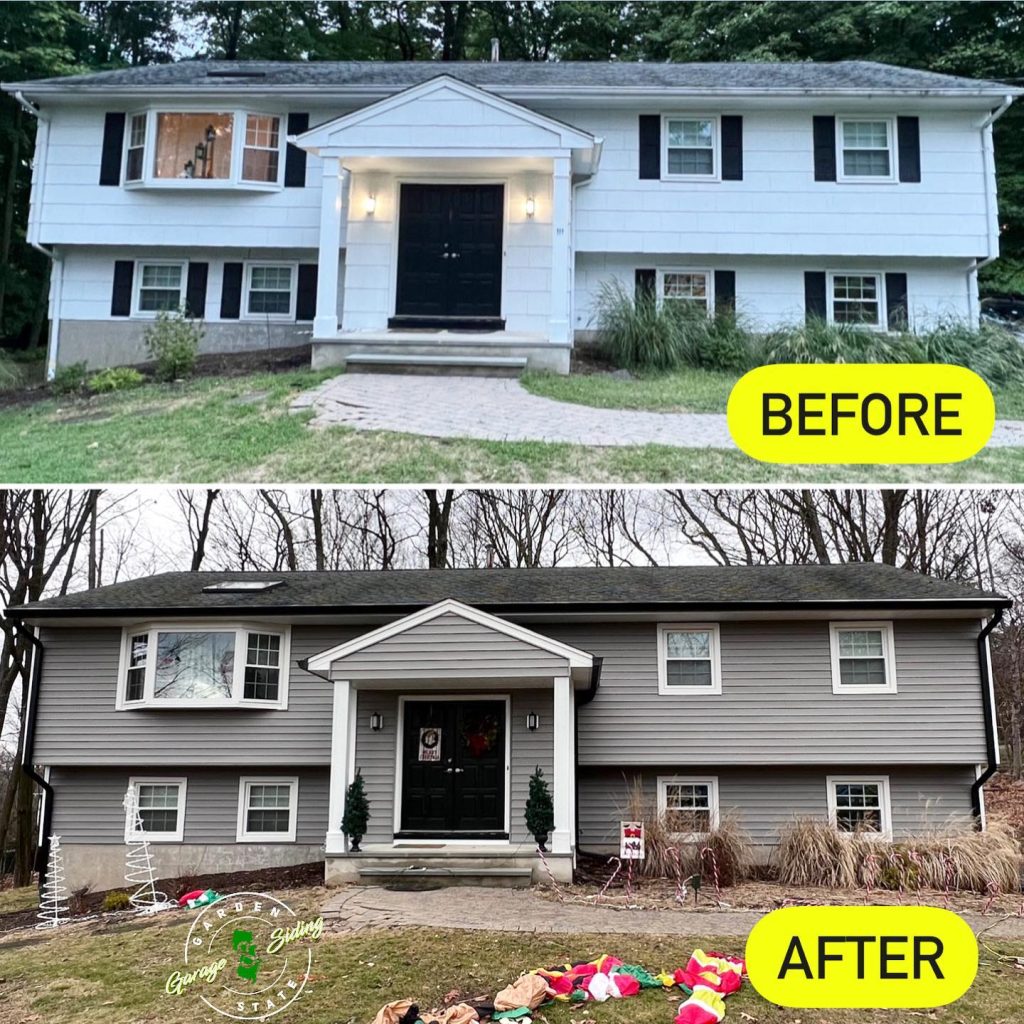 Vinyl Siding Installation Nearby
Today's Vinyl siding is a pleasing, high quality, durable, energy efficient, environmentally friendly, and maintenance free option for home owners. However, house siding won't last long if you fail to hire a professional vinyl siding contractor in Bergen County or Passaic County areas. A top ranked vinyl siding company is what you need to achieve your perfect siding project. – Vinyl Siding Replacement
A certified siding contractor follows a step-by-step approach to carry out the project in Bergen County, ensuring efficiency, reliability, and cost effectiveness. Additionally, today's article will answer what to expect with vinyl siding installer or installation process. Read on! – Vinyl Siding Replacement
Pre-Installation Inspection of House Siding
Altogether, a reputable siding company has a team of professionals with years of experience, allowing it to streamline the entire process, starting from pre installation. Basically, the vinyl siding contractor will begin with an exterior estimate to evaluate and measure areas that require vinyl siding installation nearby.
All in all, the purpose is to inspect the area and look for previous damages that may negatively affect the vinyl siding installation when you are about to get ready for a vinyl siding replacement. For instance, wrongly installed vinyl siding can lead to warping and buckling. Likewise, it contacts and expands due to temperature changes.
Therefore, a vinyl siding installer will carefully examine each structural before installing vinyl siding. That way, the vinyl siding contractor will reduce the risks of potential issues and damages.
Removal of Old Vinyl Siding
Basically, once the siding contractor has carefully look over the areas and delivered premium quality materials, the team will remove and dispose of the old siding. Above all, the installation team may ask to provide enough space for the discarded material and storage of new vinyl siding materials.
Accordingly, we recommend having enough open areas to streamline the process. As a result, after removing the old siding, the team will transport the removed materials to a dumpster site for disposal purposes.
All things considered, bear in mind that not all siding contractors transport removed materials to the dumpster sites. Therefore, you must discuss this before hiring a vinyl siding installer in Bergen County.
On the other hand, a quality company has a dedicated staff to clean up the work area and transport the removed materials in the dumpsters.
Preparing Your Home
Vinyl Siding Replacement
Additionally the siding contractor you have hired in Bergen County will prep your home before installing vinyl siding. Also, the purpose is to fix the damage identified during the pre installation.
After that, the siding install team will cover your home in board foam, providing extra insulation and energy efficient. Albeit, this is an important step a siding installer will carry out. They will do this before wrapping your home in a professional grade wrap.
Another team will use aluminum flashing to trim your home's windows and doors. However, this process requires special attention to detail by the vinyl siding installer because several areas require correct fitting.
Vinyl Siding Contractors
For instance, the siding contractor in Bergen County will fit siding around different window sizes. As can be seen, unlike an amateur company, an experienced siding contractor uses state-of-the-art, cutting edge equipment to cut and fix flashing, fascia, and soffits and achieve professional looking results.
Placement of Vinyl Siding
Replace Vinyl Siding
Before any siding is installed it starts with a top strip. Another key point, the professional vinyl siding contractor will use a "level guide" to ensure accurate and efficient top stripping. As a result, the installer will nail the "starter strip" to the structure every ten inches.
As a matter of fact, next, the siding contractor will trim pieces at J channels, particularly at the ends of these channels. Once done, the contractor will install the vinyl siding by attaching the initial section to the wall or house.
Remember, a perfect vinyl siding installation requires the installer to leave a 1/8 inches gap between your house and siding. All in all, the purpose is to create a pleasing look and ensure the durability and longevity of the newly installed vinyl siding.
Final Words
Additionally, Vinyl siding in Bergen County and Passaic County areas requires a thorough and step-by-step installation. This is to streamline the process, efficiency, reliability, durability, and cost effective.
All things considered if you want to replace your home's old siding with vinyl siding, hire a great service or company. Preferably one with an experienced team to get most of the project. Improve your house's curb appeal, and increase its resale value. Afterwards, contact us today for more information or discuss your needs with our skilled team.
Contact us today for more information! Follow Us On Instagram!
Areas we serve in New Jersey and a vinyl siding company include:
Table of Contents